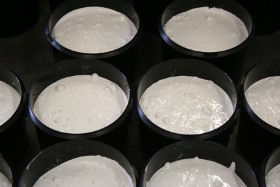 We are proud to announce after many tireless years of research and development we are now a high quality UV ink manufacturer. We have developed and customized our own line of UV inks.
From carefully selected raw materials to state-of –the-art color computers and dispersion equipment, we design every step of our manufacturing process to meet your needs. No job is too large or too small. We will deliver your order on time and within specification.
We all know that the Dry Offset market for many years has not been the typical ink manufacturer's focus. We take a different approach. Whether you need one pound or one hundred pounds of ink we will supply you with the same outstanding quality without the price difference usually attached to smaller batches. We are known for our versatility as a UV ink supplier. We consistently manufacture and blend quantities as small as one pound to as large as five hundred pounds.
Downloadable documents:
Statements of Compliance
UV High Speed TDS
General MSDS